7 Elements for Mexican Inspired Design
Mexico inspires with its savory foods, cheerful culture, and vibrant design. Since we arrived last February, I've noticed several design elements that stand out as trademarks of mexican interiors design and love them all! Introduced in eclectic, transitional, or even modern-styled spaces, these bring in warmth, color, and interest.
Feeling like your home could use a little Latin charm? A combination of the following will help make your house un Buen Hogar (a good abode).
1. Bold colors
Mexico interior design style never shies away from color. From facades of colonial influenced buildings to local art, you can expect to see hot pinks, golden yellows, and turquoise blues. The typical striped blankets called serapes illustrate a culture that embraces bold colors. These make for beautiful throws or cushion covers that definitely add a splash of color in your home.
A quick and easy way to infuse your home with color is through paint. Select an accent wall to saturate. This will most definitely determine the color palette for your room. Benjamin Moore's appropriately named, Mexicana (2172-30) is an extraordinary tone of orange-red that complements well with other hues. Balance bold selections with furniture/furnishings that lean on neutral tones. This eliminates the tendency to ramp up the energy of a space full time.
Refinishing furniture with a coat of paint could also do the trick. Revive an old console with Satin Vintage Teal from Rust-Oleum for that color pop inspired by Mexican beach locations. A sunny yellow is also always a cheerful addition to a color scheme.
2. Textiles
Known for beautiful embroidery and hand made weaving, mexican interiors design textiles infuse color s well as pattern. Shared as throws, accent pillows, or wall hangings, such additions give any space a beautiful global touch. Oaxaca holds a variety of woven beauties coming from tribes like the Mixtec and Nahua.
Otomi patterns, typically animals, are playful and whimsical options for space. This beautiful floor lamp with Otomi shade from Stray Dog Designs could work in bright colors or all white for a kid's room or any room in your home!
3. Cacti
Lending toward the arid landscapes throughout modern mexican decor, succulents and cactus plants thrive. From bulbous and spiky to long and fleshy, the diversity of these low maintenance botanicals offer interiors desert chic accents.
This post from Urban Jungle Bloggers will not only make you fall for these decorative houseplants but will also provide some easy care tips to keep them vibrant.
4. Lighting
I've personally fallen in love with Mexican light fixtures. A trademark style is the tin fabricated stars whose perforations allow for a dreamy night glow. Some also have frosted or colored glass for added flair.
Other pendants lean towards north African tendencies of elongated geometric shapes fusing metal and glass. These have representations in the form of sconces as well.
5. Terra cotta
A very simple way to bring in Mexican inspired design into your home is having elements of terra cotta finishes. In patios and on balconies, you can spot varied shapes of planters that offer an earthy quality to potted plant arrangements.
Influenced by Spanish colonial style, terra cotta tiles both indoor and out are widely used as well. These come in shapes of squares, hexagons, and diamonds, many of which can be combined in interesting patterns.
6. Trademark chairs
With an extensive leather industry, it is no wonder that this finish is popular in Mexican furniture. Possibly the most recognized are equipable pieces. A woven wooden base holds crafted from tanned pigskin and Mexican cedar strips making the chairs, sofas, and tables both durable and comfy.
This handmade leather furniture creates a rustic feel to any space along with authentic Mexican charm.
To address hot temperatures, other typical Mexican chairs embrace the light and airy designs. The iconic Acapulco chair first on the scene in the 1950s/60s, is trending strongly today with various materials and shapes to choose from.
Hammocks introduce the tropical mood found on the coasts of Mexico. Hanging outside or indoors, these are beautiful lounging options that inspire relaxation.
7. Tiles
Mexican interior design tile accents are possibly the closest you can get to Mexican inspired design. Whether using the vivid colors and patterns of ceramic tiles or the more muted and contemporary look found in recent cement mosaic tiles, these add life to walls and floors.
The ornate patterns, mexican bedroom and colors were traditionally designed for homes where hot weather omitted the need for area rugs. Through tiles, people were able to get an accent on floors that were both functional and beautiful.
By introducing any number of these elements into your home, you can get a bit of Mexico's vibrant and soulful style.
Need some hands-on assistance? We're on the ground both in San Miguel de Allende and surrounding areas constantly sourcing both traditional and fresh decor. Drop us a line and tell us what you're looking for; we will work with you to find that perfect piece.
Home design elements and architecture, the Mexican interior design is characterized by bold distinctive Mexican accents, vibrant colors, and rustic furnishings. Mexican style home creates warm, stimulating ambiance and welcoming by using cultural designs and rich vivid colors. Create your own beautiful house with Mexican designs. Mexican interior design ideas which you could apply that is: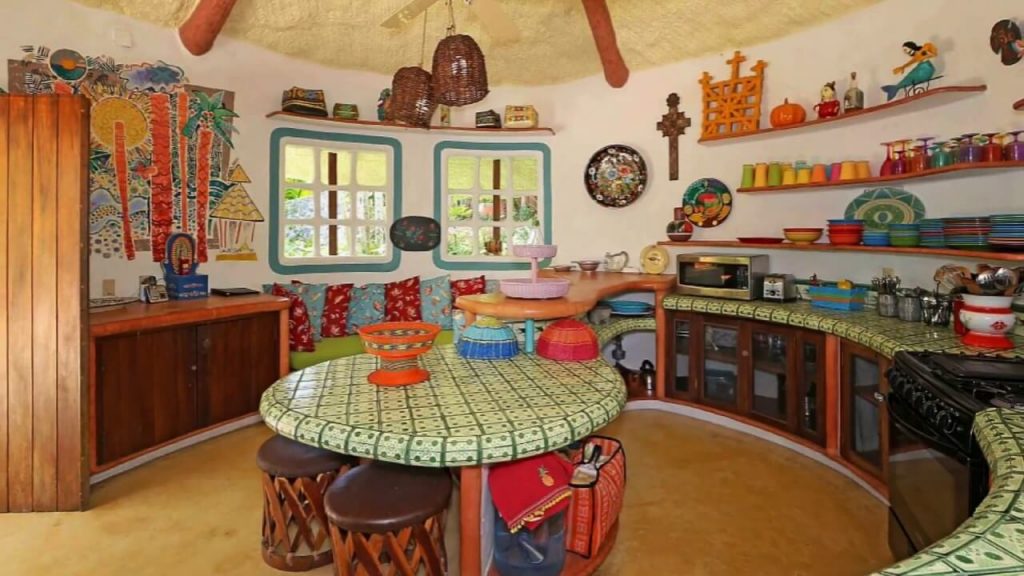 We know that Wiki says, "post-revolutionary art in mexico style homes had its expression in the works of renowned artists such as David Alfaro Siqueiros, Federico Cantú Garza, Frida Kahlo, Juan O'Gorman, José Clemente Orozco, Diego Rivera, and Rufino Tamayo. Diego Rivera, the most well-known figure of Mexican muralism, painted the Man at the Crossroads at the Rockefeller Center in New York City, a huge mural that was destroyed the next year because of the inclusion of a portrait of Russian communist leader Lenin. Some of Rivera's murals are displayed at the Mexican National Palace and the Palace of Fine Arts."
Moreover, Meso-American architecture is mostly noted for its pyramids which are the largest such structures outside of Ancient Egypt. Spanish Colonial architecture is marked by the contrast between the simple, solid construction demanded by the new environment and the Baroque ornamentation exported from Spain. Mexico, as the center of New Spain, has some of the most renowned buildings built in this style. Check out what the spaces have below that are pretty much relates to the Meso-American architecture.